[vc_row][vc_column][vc_column_text]
AD filmmakers Chennai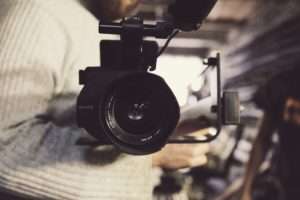 Jalls Media – makers of high-quality ad films for TV commercials and online media. Established in 2006. Jalls Media has grown from an Indian entertainment content provider and creative concept to a TV producer on leading Indian GEC like Sun TV and Vijay Tv.
According to the report, a well-made television and internet video ad is one of the powerful media to get your message or promotions across the globe. A very well defined and planned ad agency like us can make your ad more powerful than before. If you plan your next advertisement or first advertisement for your product, You are in the right place. We Jalls Media is professional ad filmmakers in Chennai from 2006 onwards.
Why Jalls Media for your ad films
Jalls Media is one of the leading ad films making and tv commercial producers in Chennai, India. Till date, we have produced over 100 internet videos and television ads. We help our customers from the storyboard to broadcast the ad films in easy and effective ways. We want to bring this expertise to your doorstep and help you in making videos ads in the best way possible and the best rates possible. If you think about your ads in the cost-effective and high quality, you are in the right place know.
Ad films for various industries
We do all kinds of ads like textile and garment industries, leather industries, oil and gas industries, automobiles like car ads and bike ads making, commercial advertisement, end users advertisement, service-orient ad films, manufacturing advertisements, educational institutional ads films, college advertisement and much more.
Our creative team can create a dedicated and unique concept for each and every ad. Our motto is to reach your ads as much as possible to your consumer's mind where to improve your business and its results.
Call know at 9884060032 Shiv. or mail to mail@www.jallsmedia.net for the creative story for your text ads.
Tag: Ad film Makers in Chennai, Creative ad movie making, TV Commercials Chennai, Advertising filmmakers Chennai, Ad film production agencies, Ad film direction Chennai company.[/vc_column_text][/vc_column][/vc_row]