Business Video makers Chennai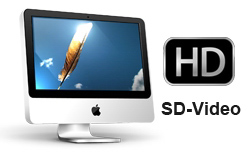 A perfect business clips can bring perfect customers to your business. A business video can share your uniqueness, quality, work structure and more. Business videos are one of the powerful tools for marketing. Either it is online or offline a video will support your business. It helps to promote your business or products to next level. Creating good clips will brief about your history, services you offer to your clients, educate your product, describe your work structure and the quality, explain your clientele and feedback and more than that it provide a professional look to your business.
Business Videos improves opportunity over the competition in your domain market. It will virtually interact with your customer's mind. Build trust over on your business and ethics.
Business videos on YouTube
Make live your clips works on 24/7. Host your business management video to YouTube and other social media video hosting websites.
Business video Price:
To make a business video is involved cost, but it will be a onetime investment. The cost of the business clips depends on the Company, storyboard, video equipment, scripting, background voice, music and HD quality of the video.
Plan your video:
Before to start , keep yourself planned. What are the concepts need to the promotion Clips? Check your company history, past images you have, introduction about your company and founders in short. Get advice from your local experts and senior staffs. Prepare a full plan on target date and an estimated budget.
Find a good and experienced video agencies: Ask your business friends about good ad agencies or business video creating agencies in your local city. If not possible, to get then search result on Google. Arrange a meeting and find their previous clients and video works. Share your idea in them. So that you can frame your video in a good way.
General storyboard of a business video: In general, a  Clips has the following flow

•    Intro with your company logo in animation (5 Seconds)
•    Brief history of your company  and the founders (10 – 20 Seconds)
•    The services you offer to your clients (Depend upon your service or products)
•    CEO, Manage or any important staffs showcase
•    Your business advantages to clients like productivity maintain the quality level, costing or pricing and more
•    Your awards and rewards
•    Brief about your financial report and profits
•    Your certificates and credits
•    Working environment
•    Head office and branch office views
•    Future plan
•    Client details and testimonials if possible
•    Vision and mission of your business
•    Message from your few staffs
•    End slide with your communication and contact details
Don't forget to add your telephone number, address, website address, and e-mail. If you have a unit and mortar site, you might even want to include a Google map in video
Tag: Business Video makers Chennai, India business videos, business videos on YouTube, inspirational business videos, best business videos.
Tag: Business Video makers Chennai
video editing companies in Chennai, ad film production houses in Chennai, best ad film makers in Chennai, corporate company in Chennai, television production houses in Chennai, explainer video company in Chennai, ads film company, short film makers in Chennai, best film production companies in India, ad film production houses in India, film production companies in Chennai, short film production houses in India, video production company India, film editing companies in India, post production companies in India,corporate film makers in Chennai, Chennai film makers.